Historic Scottish Football Footage from British Pathé
Scottish Cup Finals · Home Internationals
The YouTube channel for British Pathé is up there with the best of them. The channel has many brilliant videos that help visually comprehend historic events. We have gathered together some of the best footage of Scottish Football history that was in their collection. Check out their channel to find more! 
Hampden Park - Scotland V England (1962)
International football between England and Scotland. Two teams walking onto pitch. Various shots of match, interspersed with shots of fans reacting to game. David Wilson scored for Scotland in first half. Haynes of England shoots in second second half – ball strikes underside of crossbar and the linesman disallows it. Penalty is awarded to Scotland and Caldow scores. Final score is 2-0 to Scotland.
Scottish Cup Final - Hearts Beat Celtic 3-1 (1956)
Glasgow Rangers versus Third Lanark
Scotland beat England 3 - 2 in Football International
One of the more well known occasions, but still well worth a watch! 
Hibs 2: Rangers 1 - Replay of Scottish Cup Semi Final
Dundee win 4-0 in Semi-Final of the Scottish Cup
Scotland v England at Ibrox Park, Glasgow - 1928
Title frame appears part of the way through the film: 'League International – Scotland v England at Ibrox Park.' From start of match of captains tossing coin with referee. More shots of match (could be different match to the one seen earlier). A memorable moment when 2 players jump up toward the ball and crash into each other. One of the teams posing for the camera. Brief shot of one captain shaking hands with ref. 
Lindsay Hamilton tells us all about her fantasy which came true, The Glasgow Football Tour.
Read More »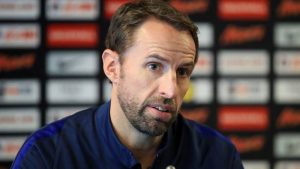 Alan Hanson once famously said that you can't win anything with kids. He was of course wrong about Manchester United's school of '92, but how will the England school of '18 fair?
Read More »
Cathkin Park, all you need to know about one of Scotland's most historic football locations.
Read More »