We Spoke To The Dumbarton Ultras
The Young Group Of Ultras Who Took Social Media By Storm
If you are a football fan and you have not heard of the unique Dumbarton ultras, then we are sure you will hear them roaring from The Rock for years to come. The ultras was initiated to bring joyous chants and fascinating colours at the Dumbarton FC stadium.
What makes the new ultras unique is simply their age. Over the years, the football scene has witnessed ultras formed by groups of young boys sometimes in their late teens. However, the Dumbarton Ultras have been formed by even younger boys who are passionate and wants to liven the atmosphere at their local team, Dumbarton FC.
Because of their exceptional age, we were intrigued and went on to ask the group a few things concerning their
move from ordinary fandom, to the Ultras world. Undoubtedly, we know that everyone would like to know much about the group. If you are wondering how the interview went down then you need to relax as this article gives a summary on the entire conversation.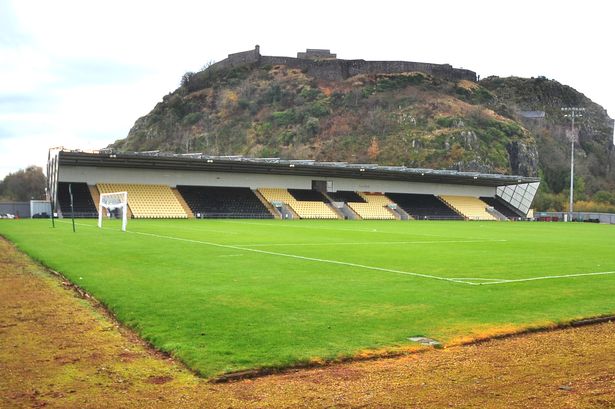 The group forming the ultras is composed of young lads who support Rangers and Celtic as well as Dumbarton. Since the young fans hail from Dumbarton, they realized that attending football matches at the nearby Dumbarton Stadium was a great idea to watch football together at the weekends. It would also be a great sign of support to a local community club.
After attending matches watching The Sons, they realized that the atmosphere was rather quiet and plain.
Therefore, they thought it was good to bring chants and bedeck the stadium with colour during the matches.
This led to the formation of the Dumbarton Ultras.
The group might not have got much attention were it not for a viral video posted on the social media. The video shows the ultras in the street, flags hoisted and pummelling their drums. Though this is a typical ultra characteristic, their age sparked off an intriguing debate.
Generally, the public has been very supportive to them and accorded them a lot of support to encourage them to kick on.
Good on them. I was a similiar age when I joined The Blue Order back in 2005 (before UB was formed) & was obsessed with it all.

They're just a bunch of young boys wanting to support their team, bring a bit of colour and produce some atmosphere. Can't fault them 👍🏻 https://t.co/4LlHgZK9TO

— Ross McGill (@RossMcG1872) 7 January 2019
In addition to that, the public, through tweets and comments, has praised their will to cheer and support the local team in stead if playing video games like FIFA on PS4.
Many also see it as a move that will encourage younger fans to watch football and also spark off the formation of other young ultra groups. Many also hope that they are not exploited by older ultras and have their drums and flags stolen which can be a feature of Ultra life and an ambition to out do each other.
The group has not faced any major challenges so far since its formation. As mentioned above, they have
received a lot of support. However, negative tweets, like one mentioning incoherent chants, have been witnessed, but negative comments have been slight.
The group aims at keeping the ultras going and making their presence felt at Dumbarton FC home games. They are keen on adding and welcoming any support to keep them going. Football is an interesting sport to all. Though young ones, at the age of the Dumbarton FC ultras rarely go the extra mile to spectate, it is good for them to show love to their teams. The young Dumbarton ultras will certainly encourage the formation of more younger ultras to support and cheer other teams. As one fan commented, when these young fans come of age, they will be able to offer support where it once was not.
The ultras also have a crowdfunder where they collect funds for the club's activities such as buying banners, flags and facilitating their matches among other activities. For more information concerning the team, you may visit their website page and also follow them through their Instagram and Twitter @dumbartonultras